Charity, Health, Education, Other, IE News
2018: a year of (mostly) highs for this digital agency
IE Digital takes a look back at the highs and lows of the year that was 2018.
---
---
As Christmas draws near, we'd like to reflect on the last 12 months and remember how 2018 looked through our eyes. It's been a year of triumphs, but also some sadness too. As we take a look back at 2018, here's some of the stand-out moments.
Making a difference for values driven clients
2018 was a busy and prosperous year for IE, particularly on the digital team. We successfully bagged a bunch of new clients from across our favourite values-driven sectors, and saw a number of projects come to fruition. On the digital side, these included:
Live:
In progress or launching soon:
The new website for education charity Young Enterprise (YE)
A new health app for the University of Southampton's Auditory Implant Service.
An internal digital marketplace for charity the Sailors' Society.
The new University College Dublin careers service website, to support our rebranding work.
A project to build the new Legal Choices website.
New website projects now kicking off with The Association of British Dispensing Opticians (ABDO) and the Inns of Court College of Advocacy (ICCA).
Meanwhile our team of brand consultants and designers have been busy with rebrands and campaigns for the likes of charity CHIPS, the University of Cambridge Careers Service, sustainability non-profit Forum for the Future and many more.
All change
While we're always sad to see our staff move on, when they do leave they always leave their mark on IE in some way. It also gives us the chance to welcome a new bunch of talented people to the team.
At the end of May we bade a fond farewell to designer Dan McQue, who'd been part of the IE family for 18 years. Ollie hosted a rather soggy barbecue for the entire IE team, where Dan was joined by his partner Sophie (also a former IE employee) and their two children. We all gathered to raise a glass to Dan's future and thank him for his huge contribution to our work over the years.
Having said adieu to a few others bound for destinations new, we welcomed Project Manager Emma Lanza, Designer Josie Evans, Brand Consultant & Senior Designer Justin Williams, and Digital Designer Lewis Myatt, who all joined IE early in 2018. More recently, we've appointed Jodie Pryce as a Digital Consultant and Nelson Okurukpe as our new Customer Service Engineer, with more new faces to come early in the new year.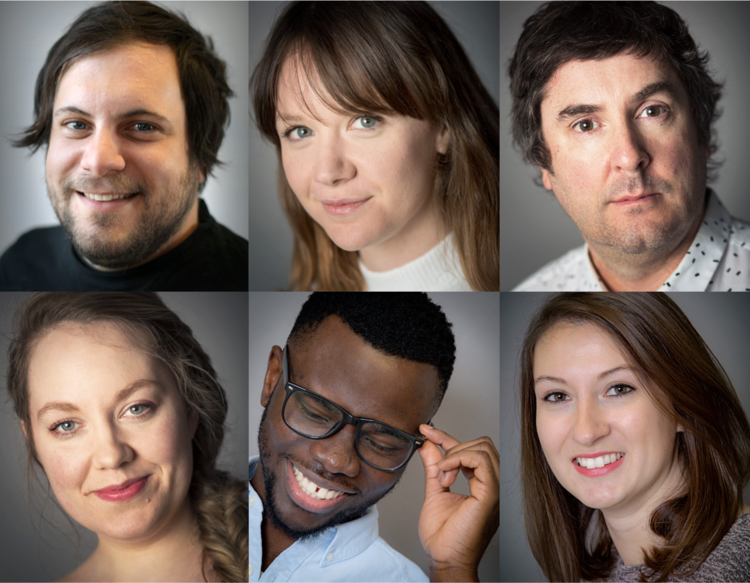 As a professional services company, we're dedicated to only bringing the very best people on board, and we're delighted to add this excellent bunch to the IE team. We're steadily and sensibly growing the team by employing strong and highly capable individuals with a passion for what we do.
We've also welcomed people on work experience placements, as well as playing host to a revolving door of freelancers – mostly familiar faces in the form of returning ex-employees. And last but not least we welcomed Jody Gordon as a Marketing Executive for a few months in the autumn, before waving her off to her next challenge.
Enjoying the ride
Our annual away day in July, canoeing down the River Wye, came at the end of a successful financial year. The whole team decamped to a field in Brecon for another barbecue – fortunately a sunny one. We finished the evening by sharing drinks and stories around the campfire, before eventually retiring to our tents.
The following morning we took up our oars and our water pistols to navigate the 11 mile stretch of the beautiful River Wye. The unusually long hot summer had taken its toll, so water levels were a little bit challenging in places. What began as a fun-packed row along the river, stopping for some team games along the way, became a hard slog in sweltering heat, along a 'river' that was barely a trickle of water over rocky ground in places. Everyone was very relieved to eventually arrive at the pub, which marked the end of the ordeal.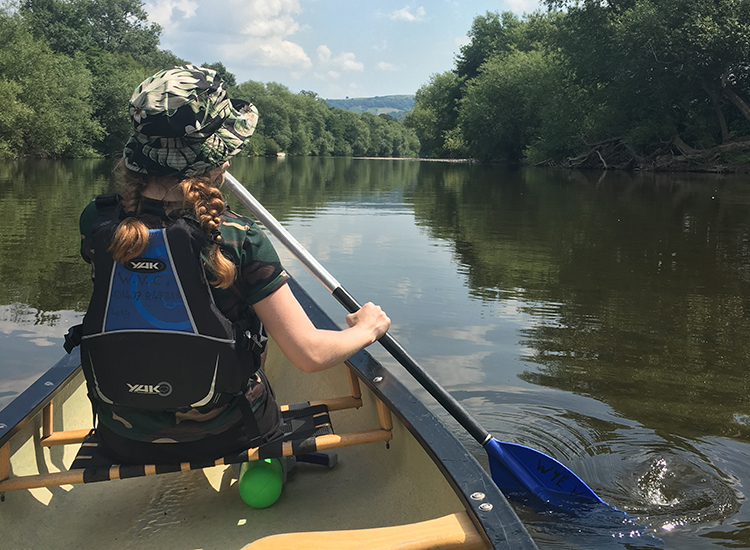 Despite the tough conditions we survived with only one casualty, Trev, who came a cropper on the uneven ground of the campsite on our first evening – not entirely without the influence of alcohol. His fall resulted in a missed canoe trip, Saturday in A&E, and several weeks with a broken ankle.
A sad farewell
No review of 2018 would be complete without a tribute to our good friend and Customer Support Manager Trev (seated in centre of main image above). On 2nd October, we all arrived at the office to the tragic news that our colleague Trevor "Prellie" Townsend had suddenly passed away in the night. It was a shock that left many of the team heartbroken.
Trev was much loved by everyone at IE. He had a heart of gold and a playful sense of humour to match. The tributes flooded in from clients as we gradually shared the sad news with those who had come into contact with Trev through our support desk. As well as providing support and reassurance for clients when something went wrong, Trev was always at the heart of IE office banter, and he is sadly missed by everyone on the team.
Before he died, Trev had been organising a charity gig with his band in aid of the Trussell Trust charity for the homeless. His JustGiving page – set up for those unable to attend the gig to donate and with a modest £200 fundraising target – exploded at the news of his passing, and has now reached more than £2,500. It's testament to how popular and loved Trev was, and we know he'd have been proud.
School's out
In July 2018, our MD and Founder Ollie Leggett graduated at the tender age of 50. He'd been studying at Aston Business School, having been awarded a Goldman Sachs Foundation small business leader scholarship to study toward an Executive MBA (with Marketing specialism).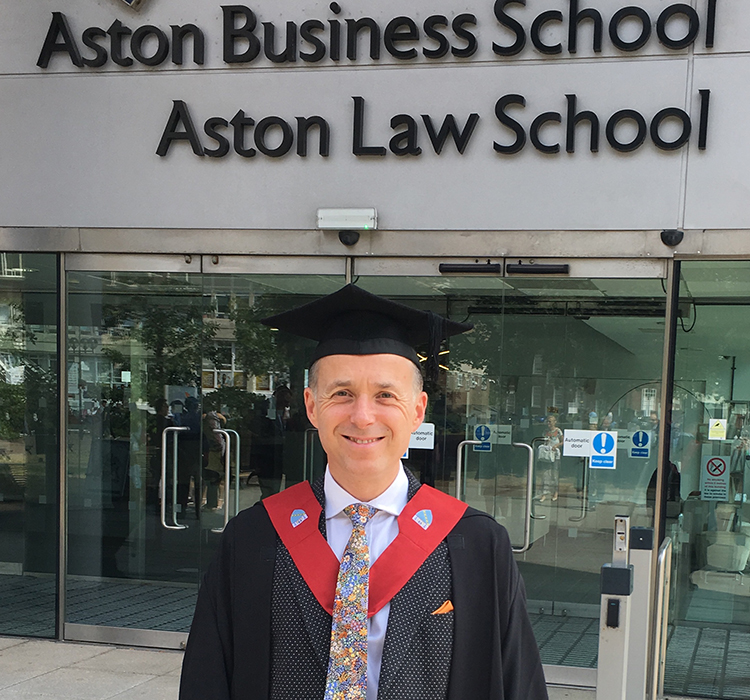 Three years of hard work culminated in a final project entitled "Assessing the value of the CBIRM (Corporate Brand Identity and Reputation Matrix) framework to an international charity seeking to re-articulate its corporate brand", which used the charity Open Doors International as a case study. A combination of the project and a series of exams netted Ollie a Distinction.
The judges' favourites
This year we were shortlisted at the Third Sector Awards for our brand development work with Sexwise for the FPA. Just before Christmas we've also added two nominations for the prestigious brand awards, the Transform Awards Europe. Sexwise is shortlisted for best visual identity in healthcare and pharmaceuticals, while the AgriFood Training Partnership picked up a nod for best visual identity in farming and agriculture. These were both projects that involved IE creating the new website as well as the brand, bringing them to life online. We'll just have to wait until March to see if we'll have more Transform Awards to add to our trophy shelf.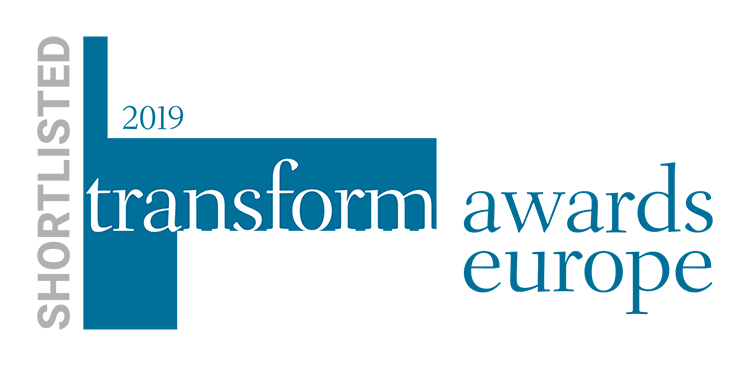 Meeting, Greeting and Speaking
The expert consultants at IE have been busy speaking at a number of conferences and events throughout the year. It's always a great opportunity to connect with like-minded people from the charity, health and education sectors, and hopefully to meet future clients.
Always a popular speaker on the topic of branding and marketing, Ollie Leggett addressed charity fundraisers at The Third Sector Fundraising Conference; university careers professionals at an event in Paris hosted by JobTeaser; leading employers at the University of Cambridge careers service; and business leaders at a Birmingham Chamber of Commerce business growth seminar. He also presented to university marketers at Universities UK's "Making an impact: marketing and communications in higher education" conference.
We also exhibited at the CharityComms Charity Digital Conference 2018, with consultants James Marsh and David Crichton presenting and leading digital surgery sessions. Senior Digital Consultant Carl Timms gave a brilliantly received session on the future of arts marketing at the AMA's Digital Marketing Day.
Expect more speaking engagements in 2019, beginning with the AGCAS Heads of Service conference in Edinburgh. 
Festive fun and fundraising
We've ended the year on a high. We celebrated #UKCharityWeek as a Corporate Friend by donning our Christmas knits, holding a bake sale and a charity sweepstake to raise money for Trussell Trust. We also collected goodies for the homeless for #bagsforbrummies. Our IE Christmas party was truly epic, beginning with an afternoon of pizza, team awards, games and cocktails, followed by a Japanese Teppanyaki meal and an evening of singing our hearts out over karaoke. It's no more than our team deserved after working so hard all year.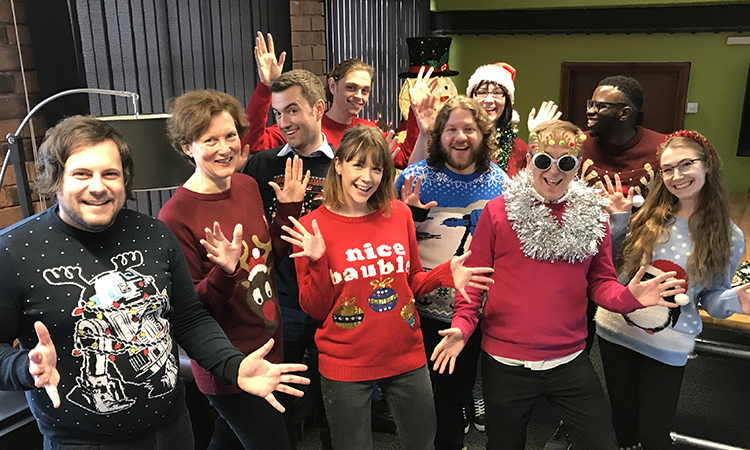 What will the new year bring?
We're looking forward to a well-earned break over Christmas, so we can return in January, fuelled by too many mince pies, to start all over again. 2019 will be a landmark year for IE, as we'll celebrate our 25th anniversary, and hopefully an exciting new phase for us. All will be revealed…
All that remains is for us to charge our glasses to raise a toast to all our friends, families, clients, suppliers, staff and everyone else who came along for the ride in 2018, and to wish you all a very merry Christmas!