Charity, Education
Celebrating National Careers Week 2017
IE Digital has worked extensively with careers organisations, particularly where charity and education combine. During National Careers and Apprenticeships Week (and Scottish Apprenticeships Week north of the border), we've had a look back at a bunch of our favourite projects – both digital and brand – for clients in the careers space.
---
---
To ensure social mobility, it's crucial to provide people from all walks of life with opportunities to develop and grow their careers.
Responsibility for nurturing people's potential sits with a wide range of organisations – from educational institutions and non-profits to businesses and Government. Here at IE Digital we're lucky to have worked with several of them, so we thought we'd take a proud look back at a few of the many and varied projects that we've been involved with in the careers and apprenticeships space.
One great example is our work with the charity Career Ready, to build them an online volunteer management system to support their programme. They harness a network of volunteer mentors from big business – with the full support of their employers – to give students from lower income families a 'leg-up' to career opportunities, university and apprenticeships. The volunteer management system allows the charity to manage the programme, match students and their schools/colleges with the right mentors, and takes care of all the necessary safeguarding checks along the way.
The new system was part of a wider change programme for the charity, which also saw IE Brand rename and rebrand Career Ready. Since then, volunteer registrations have increased by 247% and the organisation has become far more efficient, with the admin overhead reducing by 80% per volunteer applicant.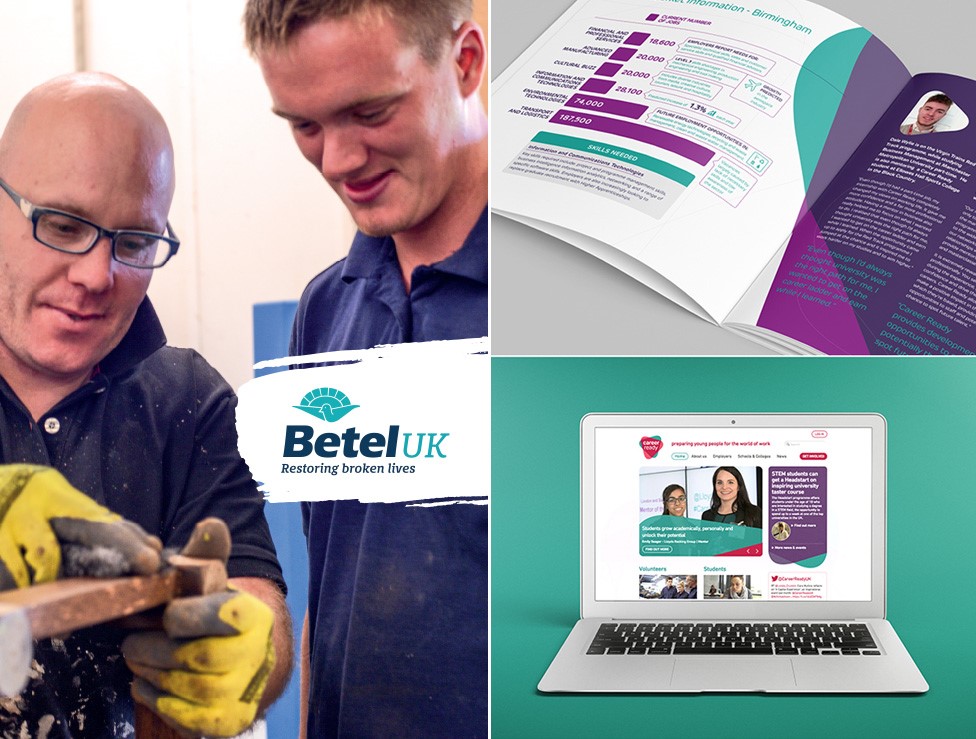 Widening participation
IE Digital developed a tablet-based app for the University of Southampton, who – as part of the Southern Universities Network (SUN) – aim to engage students from state-funded secondary schools through outreach and widening participation resources. 
The UniExplorer app provides an interactive, virtual tour of a typical university campus, explaining different aspects of the student experience to give pupils a flavour of life as an undergraduate, and aid the transition to college and university.
Ongoing vocational support
Of course career development goes beyond that first step on the ladder. IE Digital has worked with several membership organisations that support their member workforce with ongoing training and continuing professional development (CPD) in their sector.
We've designed new websites for the Lighting Industry Association (LIA), Energy & Utility Skills and Local Authority Building Control (LABC), which provide access to training, guidance in best practice and support for their members' ongoing career development.
Restoring broken lives
The charity Betel UK helps people affected by homelessness and suffering with drug or alcohol addictions, through its regional residential centres. The independent Christian organisation supports its residents to set themselves free from addiction, while also giving them training and experience in a trade. Betel operates a number of businesses, providing services in landscape gardening, tree surgery and furniture restoration, which enable the charity to be fully self-supporting.
Armed with the skills of their new trade, life skills and a renewed sense of purpose, many residents have gone on mentor others, or get involved in managing the Betel businesses. 
IE Brand was delighted to rebrand Betel UK, updating the proposition, messaging and tone. The charity's new visual identity, including five sub-brands, was supported with a new charity website, and we continue to work with Betel to develop its online presence.
This is just a snapshot of IE Digital's experience in the careers realm. On the brand side, IE has rebranded no less than nine university careers services, each unique in its own way and spanning the length and breadth of the UK. They are all working to drive up employability for their graduates through careers advice, placements and links with employers. The Universities of Bristol and Reading have been the latest to receive an IE Brand makeover, with York and Liverpool next on the list.
IE's digital and brand consultants have deep expertise in our core sectors of Charity, Health and Education, and that's what keeps clients coming back. We're over the moon to help these fantastic organisations in shaping the future for young people and adults. 
To ensure social mobility, it's crucial to provide people from all walks of life with opportunities to develop and grow their careers. I've enjoyed taking a proud look back at the many and varied projects IE has been involved with in the careers and apprenticeships space.

Ollie Leggett
Managing Director and Brand Consultant, IE