Charity, Health, Education, Other, IE News
A look back at the year that was 2021
We take a look at a successful year for IE Brand & Digital. We celebrated award wins for our brand and digital work, and bagged a host of new clients across charity, health and education. We also look ahead to an exciting 2022.
---
---
While the general consensus seems to be that we're all glad to see the back of 2021, we wanted to take a quick look back over a great year for IE and our clients. 
Award-winning Brand and Digital 
One of the highlights of our year was the Transform Awards Europe. IE Brand picked up three awards for our rebranding work:
Resuscitation Council UK – Best Visual Identity from Healthcare and Pharmaceuticals – Bronze
Clergy Support Trust – Best Visual Identity from a Charity, NGO or Not-for-profit – Silver
Clergy Support Trust – Best Naming Strategy – Bronze
But our proudest moment of all came when our Transform named our Senior Designer Josie Evans as their Creative Young Contender of 2021. 
Read about our Transform successes. 
Our Digital team also picked up an accolade for the new ABDO (Association of British Dispensing Opticians) website and member portal. The judges for the UK Association Awards named ABDO among the Best Digital Transformations of the year. This was down to impressive results like these:
87% reduction in processing time for new members 
4-fold increase in members renewing early
Read more about the UK Association Awards and the full ABDO case study.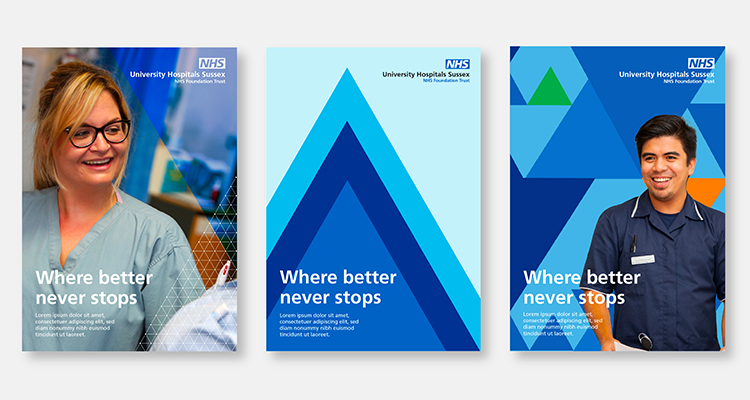 Rebrands, campaigns and websites galore
Despite the ongoing challenges of working during the pandemic, IE Brand & Digital has never been more in demand. Thanks to our strong track record in the Charity, Health and Education sectors, we've attracted the attention of ever more interesting clients.
We ended 2021 with some exciting new brand and digital projects underway with clients as varied as World Cancer Research Fund, L'Arche International, Healthwatch (CQC), BRF (Bible Reading Fellowship) and University of Bristol Faculty of Arts. But until we're ready to reveal those, let's take a look back at some of our work in 2021. 
We've also had lots of pure digital projects, including:
An accessible new website and short films for adult literacy charity Read Easy, in time for their BBC Radio 4 appeal
Ongoing support for Legal Choices. New products include a tool for searching the disciplinary and regulatory records of legal firms and advisors. This combines data from 6 different legal services regulators.
A new website for charity Coram, to explore its history and heritage since 1739. The Coram Story site tells the story of care and gives voice to young people with experience of care through the ages.
A new website for membership organisation ACO – the Association of Charitable Organisations. 
A new website for charity Adoption Focus. They bring children together with new families who can offer them the care, love and understanding they need.
The redesign of our CampusExplorer app for Southern Universities Network (SUN). We introduced 8-bit game style graphics and characters to teach young people about university life. Shown below. 
A website and brand for Herefordshire Cares. This is a campaign from Herefordshire Council to drive recruitment into the adult care sector.
And the safe migration of several client websites to Drupal 9 from earlier versions, with more to come. 
That's just a few of our highlights, with much more still to be revealed. A big THANK YOU to all of the above, plus the many other stalwart clients for their ongoing faith in IE throughout these challenging times.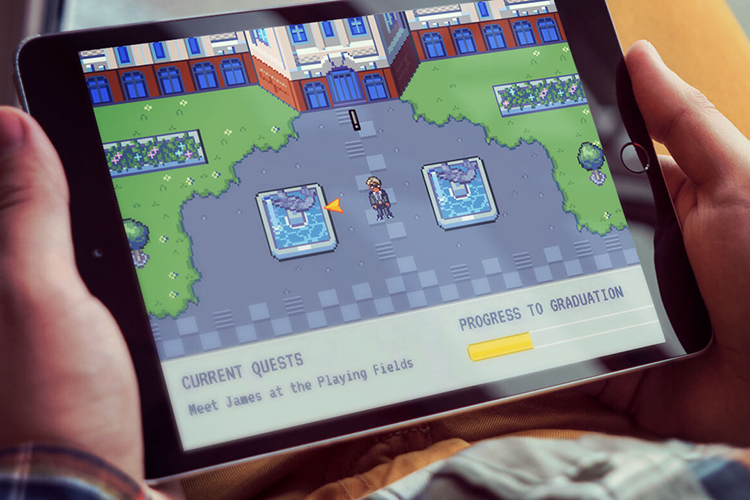 Virtual working and a hoped-for return to the studio 
Home-working has been the order of the day, so opportunities for the team to meet up have been few and far between. However, collaboration is just a Slack 'huddle' away and we embraced remote working very successfully – as did our clients. 
We ventured back to meeting some clients face-to-face where possible. Meanwhile, Zoom has enabled the team to meet virtually – with clients and each other – throughout the lockdowns. 
Although virtual working has had its advantages, for many of us it is no substitute for the experience of getting together in the studio. That's why we're looking forward to a time when government guidance allows the team to return to the office. We plan to work on a hybrid basis, giving us all the flexibility to work from home when we need to, while allowing for more in-person collaboration.
New beginnings for our agency team
As well as working on many client projects last year, I have been busy overseeing the creation of IE's new studio space. As soon as restrictions lift, we'll be moving into our new home. 
We're staying in Birmingham's Jewellery Quarter, but moving to a bespoke environment designed for the way we like to work. We have designed our new studio space with sustainability in mind. It will offer a beautiful and inspiring environment for our team and our clients to collaborate. Followers of IE's Twitter, LinkedIn and Instagram accounts might have spotted some teasers for the new studio. 
Our improved environment will make IE even more attractive as an employer. That means our charity, health and education clients will continue to have access to the industry's very best talent. 
We can't wait to show you around!
Despite the ongoing challenges of working during the pandemic, IE Brand & Digital has never been more in demand. Thanks to our strong track record in the Charity, Health and Education sectors, we've attracted the attention of ever more interesting clients.

Ollie Leggett
Managing Director, IE Brand & IE Digital