ChatHealth
13%
of 11 to 16 year olds hurt themselves
167
the average number of schools covered by a single school nurse, making ChatHealth a lifeline for pupils
11-19
year olds across the UK given improved access to confidential health advice.
Industry
Health
NHS
Mental health
Education
Schools and MATs
Leicestershire Partnership NHS Trust created ChatHealth – an SMS text messaging helpline that gives 11-19 year olds access to a school nurse.
IE Digital designed its successor: a secure mobile app version.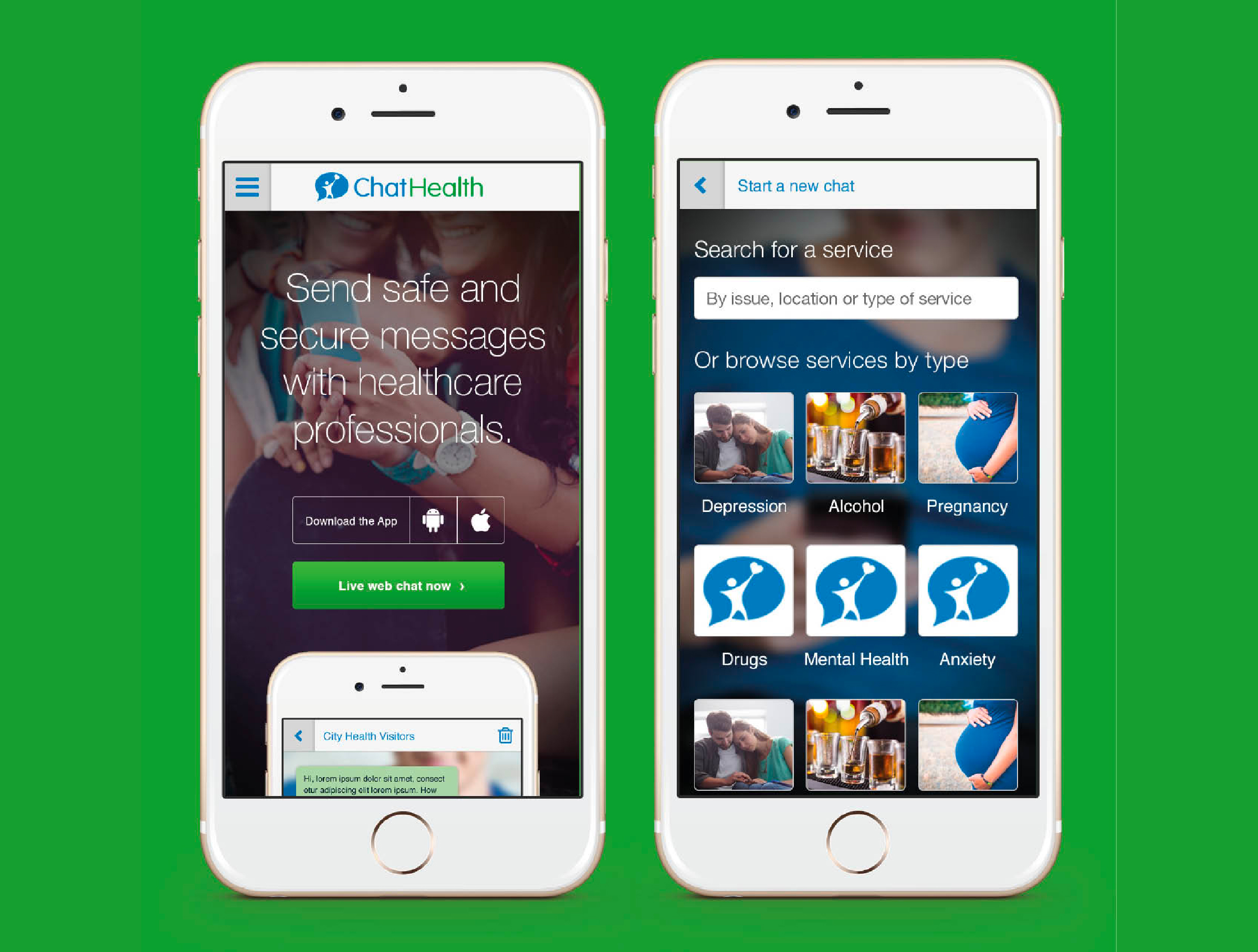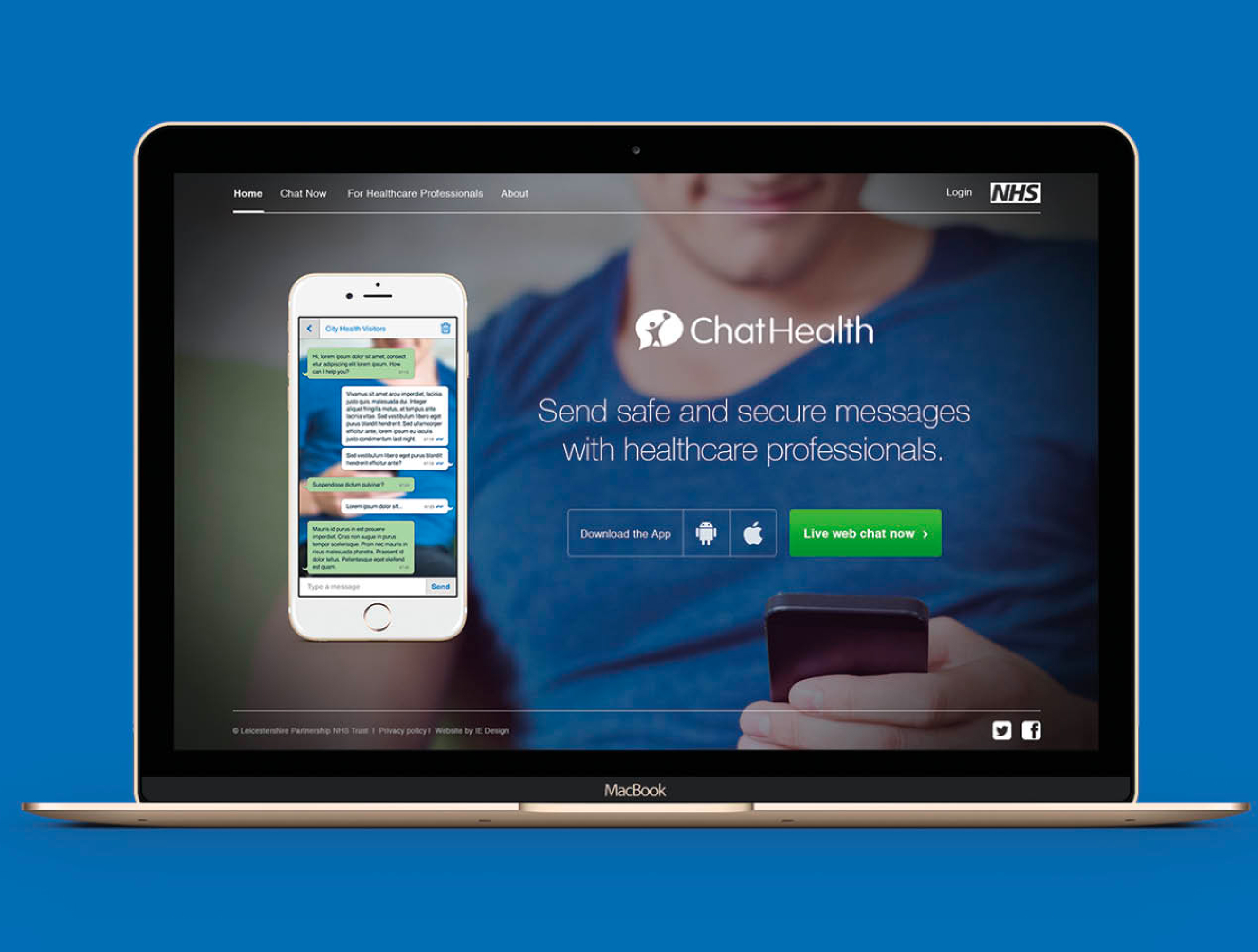 Before we landed
With c.1,200 school nurses for 200,000 schools, it's often hard for young people to access help with concerns about mental health, sex, drugs and alcohol. ChatHealth was designed to tackle this problem and support the national suicide prevention strategy.
The original service allowed young people to reach a school nurse by text. The system offers a range of risk management features and enabled nurses to respond with professional advice.
The challenge we were set
To be really secure, the next step was to create a password-protected mobile app, rather than SMS, to maintain user anonymity. IE Digital designed the look and feel of a mobile optimised instant messaging app.
The difference we made
IE Digital researched the target user groups and their motives, as well as best practice for teen messaging platforms. Having familiarised ourselves with the existing technical platform, we went through a rapid UX and 'in-browser' design process, built on Bootstrap.
The new ChatHealth app is fully mobile optimised and available through a desktop web app as well as iOS and Android apps. Password protection reassures young people that their messages are truly anonymous, and not visible to anyone snooping on their phone.
The app is also location enabled, allowing users to search for specialist advice available locally.
The award-winning service and app has been rolled out across many regions, supporting young people from as far afield as Suffolk, Sussex and the Pennines.