Energy & Utility Skills
100k
data points on spreadsheets transformed into a powerful, intuitive digital service
+170
separate EUS digital projects delivered
10
years of service as EU Skills' preferred digital partner
Client
Energy & Utility Skills
Industry
Charity
Membership organisations
Other non-profits
Education
Careers
Energy & Utility Skills (EUS) is the Sector Skills Council for the electricity, gas, waste management and water industries. It delivers business performance-enhancing value for members through a suite of rich digital tools.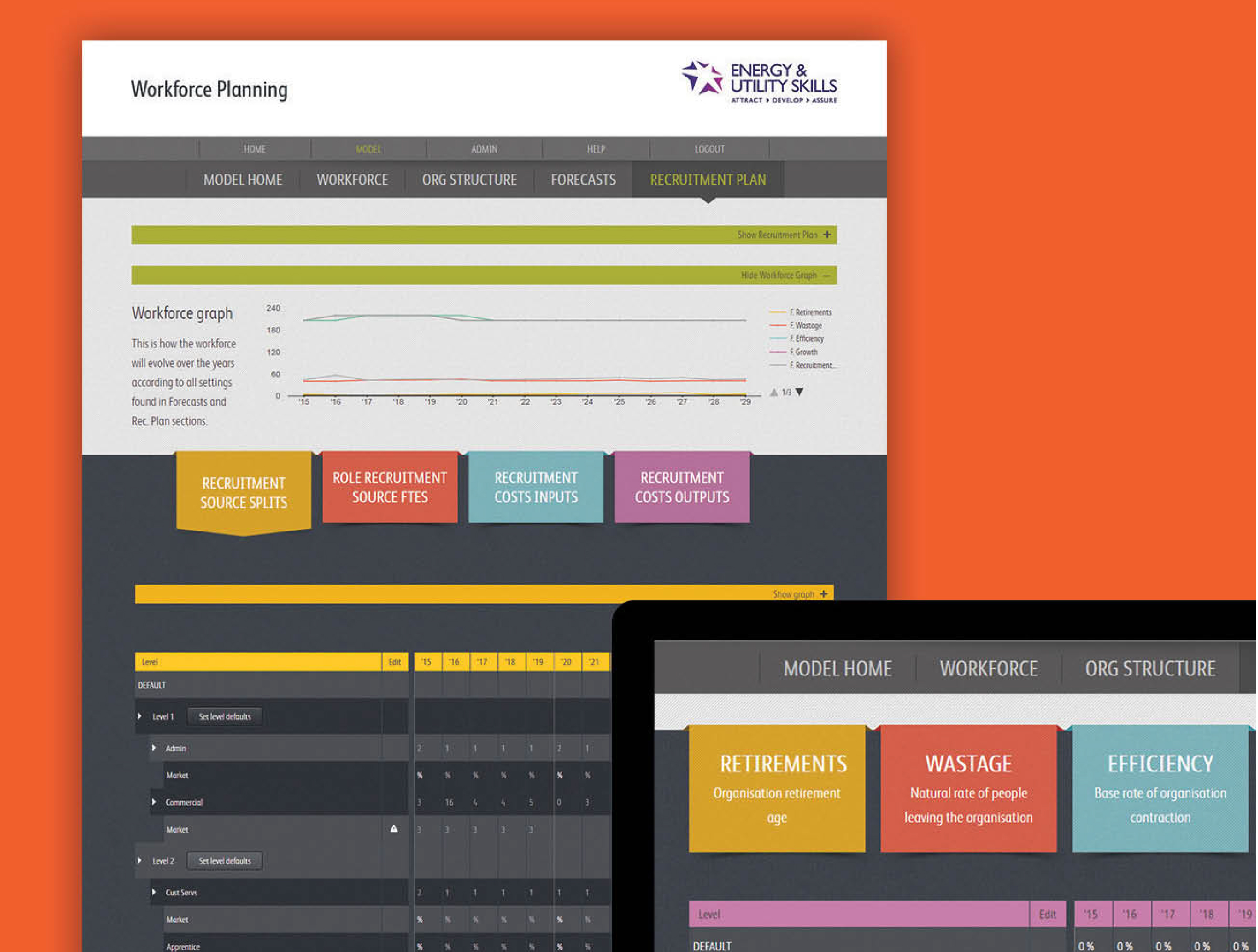 "IE Digital has proved to be a partner of strategic and operational significance – delivering scores of critical digital projects. Their intelligent, consultative approach has provided robust, scalable and innovative digital solutions."
Paul Finley
Information Systems Manager, Energy & Utility Skills
Before we landed
A key challenge for EUS members is modelling changes in workforce, to ensure the right skills are available at the right time for large infrastructure projects. EUS initially solved the problem in-house through a series of vast spreadsheets, with over 100,000 data points. Managers fed in data for the many parameters affecting resource availability, including target workforce numbers, predicted attrition and recruitment rates and costs, by year and by role.
The challenge we were set
Through systems analysis, workflow consultancy and user research, IE Digital transformed the spreadsheet system into a powerful, intuitive digital service, which is white-labelled and customisable to individual organisations' requirements.
Workforce Planning supports the mass upload of data from HR systems, generating graphs and tables to show recruitment requirements. Built- in logic makes clever assumptions to instantly populate data, while allowing easy modification. Once populated, the system forecasts the required investment in recruitment over an extended period.
The difference we made
Workforce Planning adopted by Network Rail, National Grid and the Hong Kong Electricity Board
170+ separate EUS digital projects delivered
10 years of service as EU Skills' preferred digital partner