Lighting Industry Association (LIA)
750
active/verified user accounts
6,500
monthly visitors to the site
Client
Lighting Industry Association
Industry
Charity
Membership organisations
Education
Careers
The Lighting Industry Association (LIA) is Europe's largest trade association for lighting equipment professionals.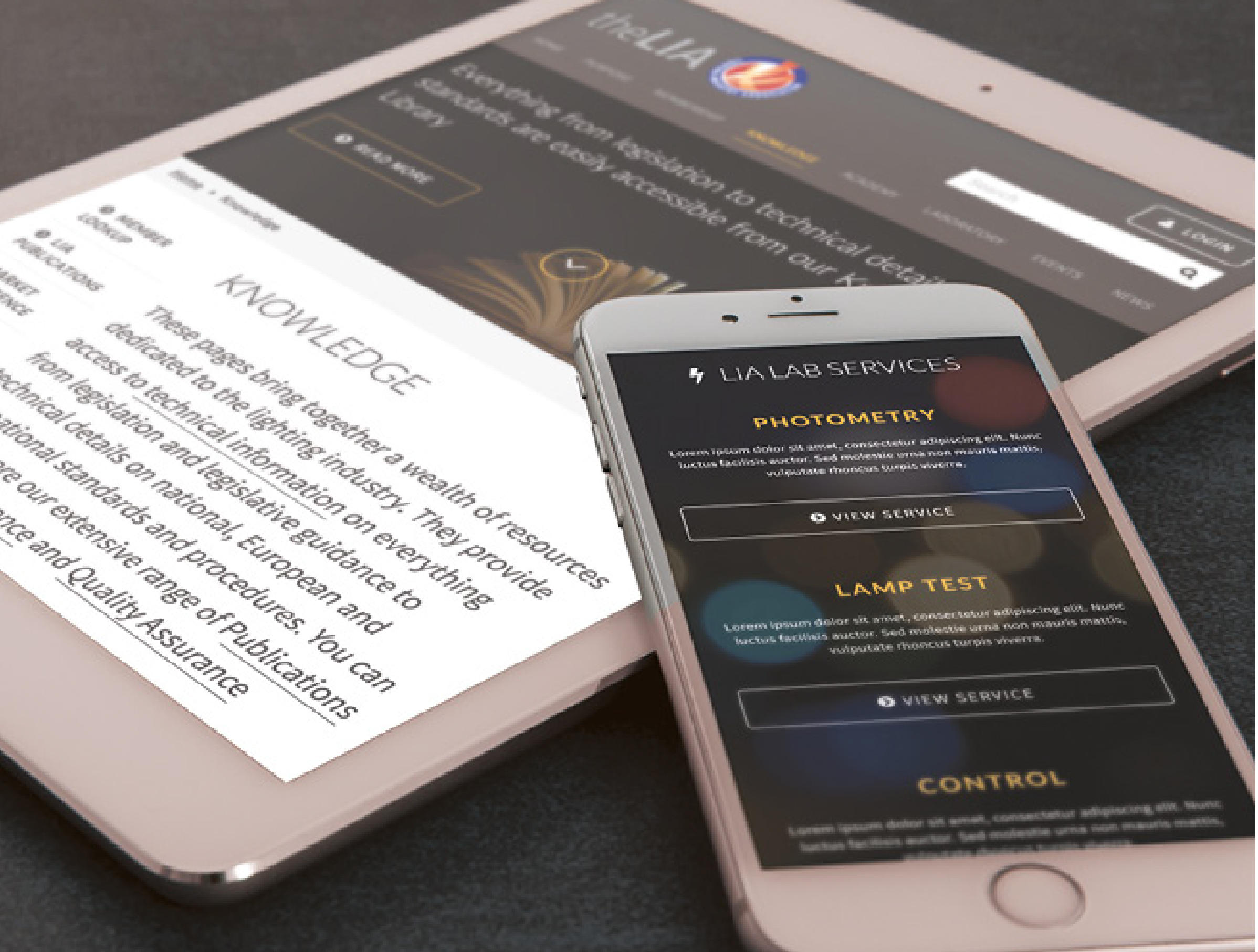 "The Lighting Industry Association's new website is now live and better than ever. More than just a cosmetic makeover, the new site is more intuitive and has the ability to tailor itself to the interests of the person using it."
The Lighting Industry Association
Before we landed
In preparation for a pivotal year of development and change, and a period of intense growth, the LIA needed a new website to provide a window into its work for the public, government and other stakeholders.
The challenge we were set
Build a new website to bring together the LIA's three existing sites, creating a destination for LIA services and member-only content. With new products and services set to launch, including a dedicated testing laboratory and the LIA Academy for training and development, the site needed to be future proof and host various core products and services.
The difference we made
An iterative process to design and build a modern, flexible digital platform for the LIA.
A beautiful site that demonstrates the value of membership to increase sales, and a home for extensive members-only technical and learning content.
eCommerce integration allowing members to self service their applications, payments and renewals, and book and pay for events and courses.
Membership is at organisation level, so individual access to protected content is managed through an email address, and re-validated periodically.
Managed user access for committee members to access specific materials.
A gateway to the LIA's new industry-backed Lighting Industry Academy, a hub for high-quality learning, which integrates with the SmarterU Learning Management System.
Yoshki Smart badge integration to digitally validate member credentials.
User-friendly search results allow filtering by content type, sector and other criteria.