ofgem
600 -900
DRHI applications received every month.
60%
Ofgem's target is to increase auto-accreditations to 3 in 5
30
interviews across 4 segments, during 3 stages of user testing
Industry
Charity
Sustainability charities
Regulators
Ofgem is the government regulator for gas and electricity markets. They run the Domestic Renewable Heat Incentive (DRHI), providing homeowners and landlords with a seven-year subsidy towards renewable heating costs.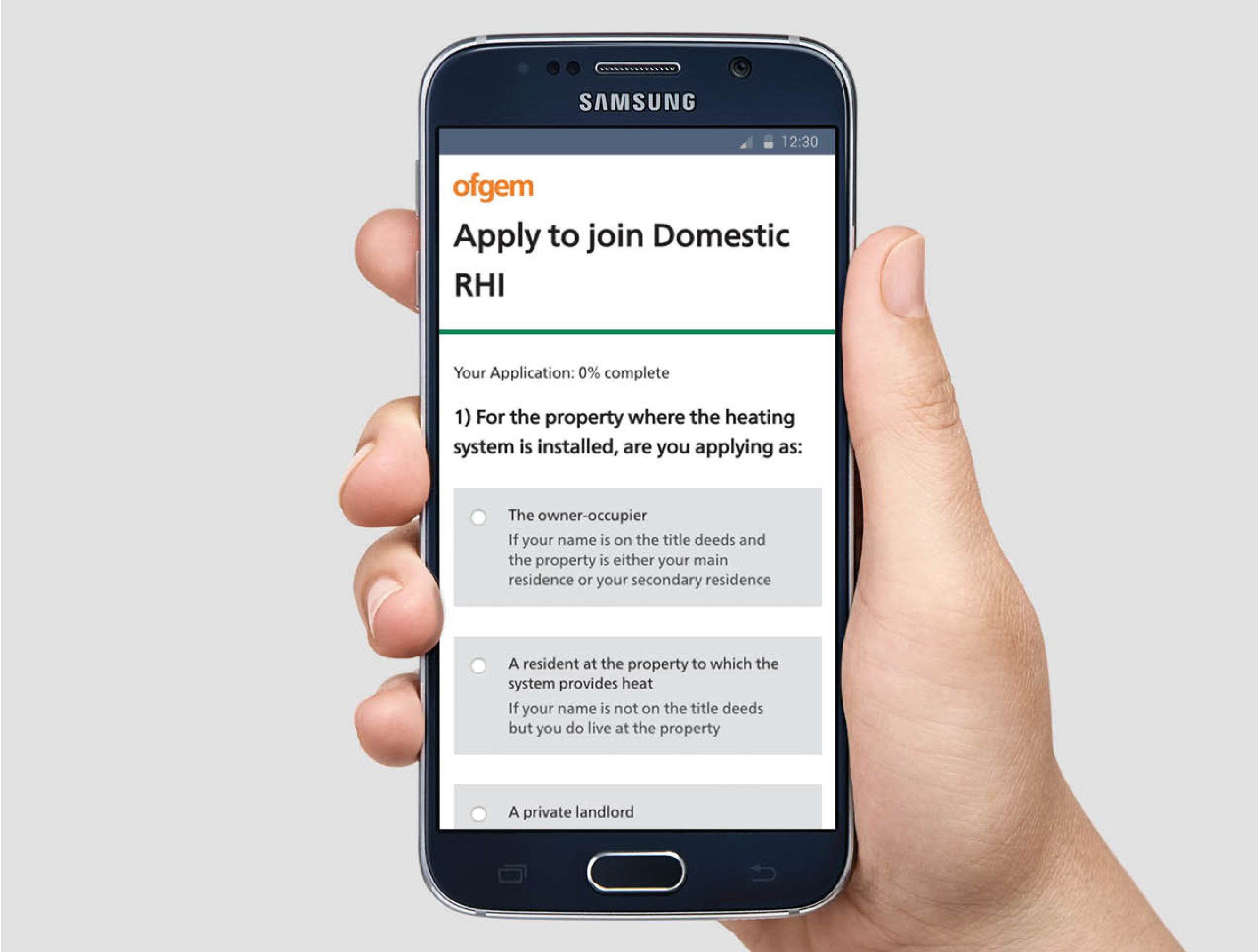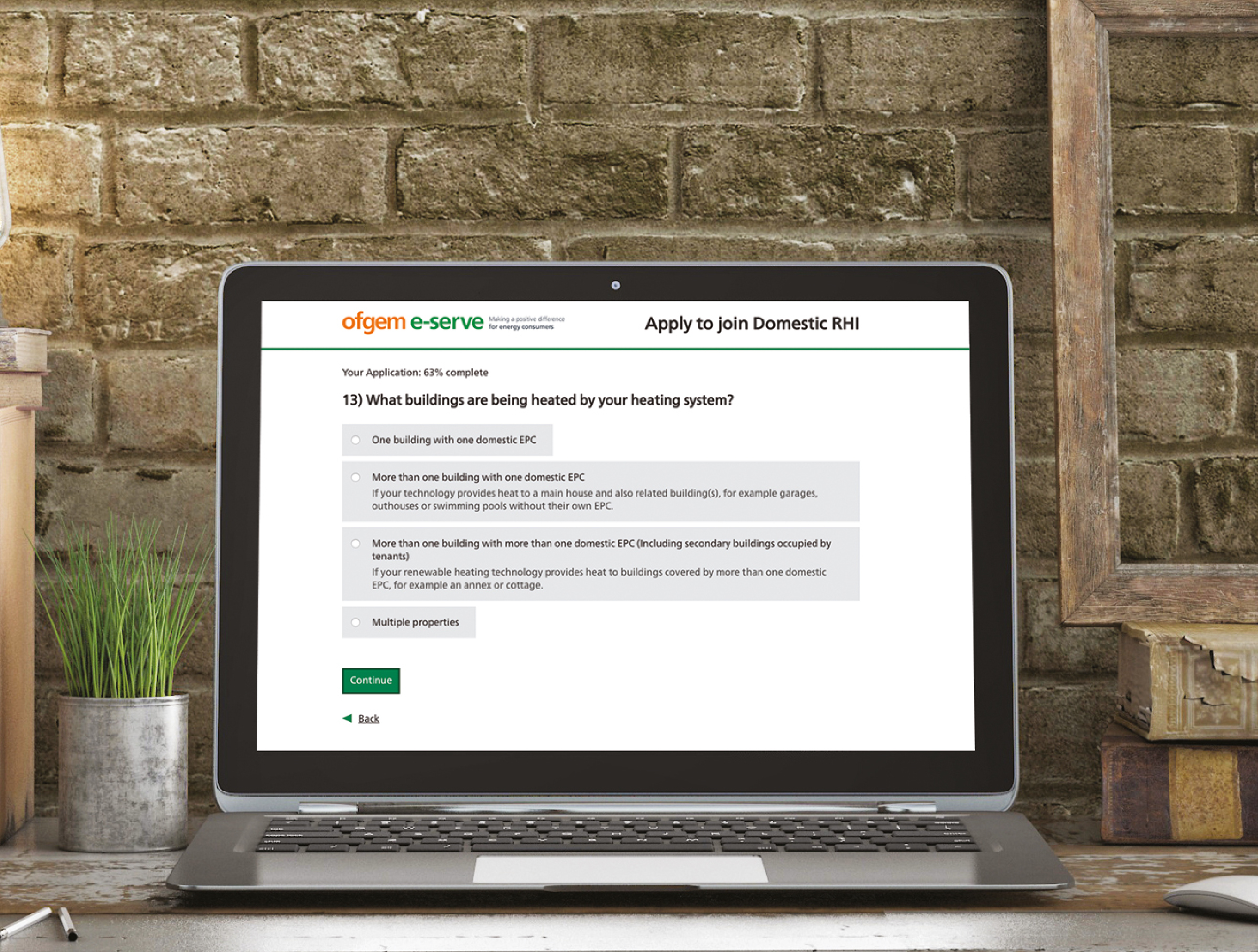 "RbD selected IE because of their UX expertise, and their reputation for taking research seriously. We collaborated closely to design, plan and deliver a highly integrated research and delivery piece that flexed in response to findings. A highly successful project, with a great partner."
Heather Forrester
Managing Director, Research by Design
Before we landed
Ofgem filtered applicants for the DRHI using an online application form. The automated process allowed people to be accepted, rejected or referred to the operations team for follow-up.
The challenge we were set
Ofgem's established research agency – Research by Design (RbD) - asked IE Digital to work in close partnership with them to evaluate and improve the existing application process. Specifically, we were looking for opportunities to make the process more efficient, to increase auto accreditation and reduce admin costs. They also wanted to improve the overall customer experience, as measured through customer feedback scores.
The difference we made
Beginning with an internal stakeholder listening exercise, IE and RbD went through a multi-phase project to research, design and produce usable prototypes to test an iteratively improved application form.
We looked at all aspects of the user experience, to address all of the typical pain points users had when completing the form. The prototype was developed in week-long sprints, each followed by a week of user testing. Feedback was then reviewed collaboratively to agree the next set of iterations.
We concluded with a report, recommendations and a working high-fidelity prototype with a radically improved user experience and user interface. The final prototype form featured a much enhanced structure and wording, which removed ambiguity and made it far easier for consumers to provide accurate information. The technical execution and look and feel is also much improved - with all of the changes reducing the need for referrals - and is more closely aligned with those of other Government schemes.