SmartLaw
>1,000
schools part of the SmartLaw community
46,000
young people across the UK benefitting from SmartLaw resources
2,400
legal volunteers giving their time to support young people through mock trials and other activities.
Client
Citizenship Foundation
Industry
Charity
Education charities
Education
Educational charities
The Citizenship Foundation is a charity inspiring young people to take part in society and understand the law, politics and democratic life.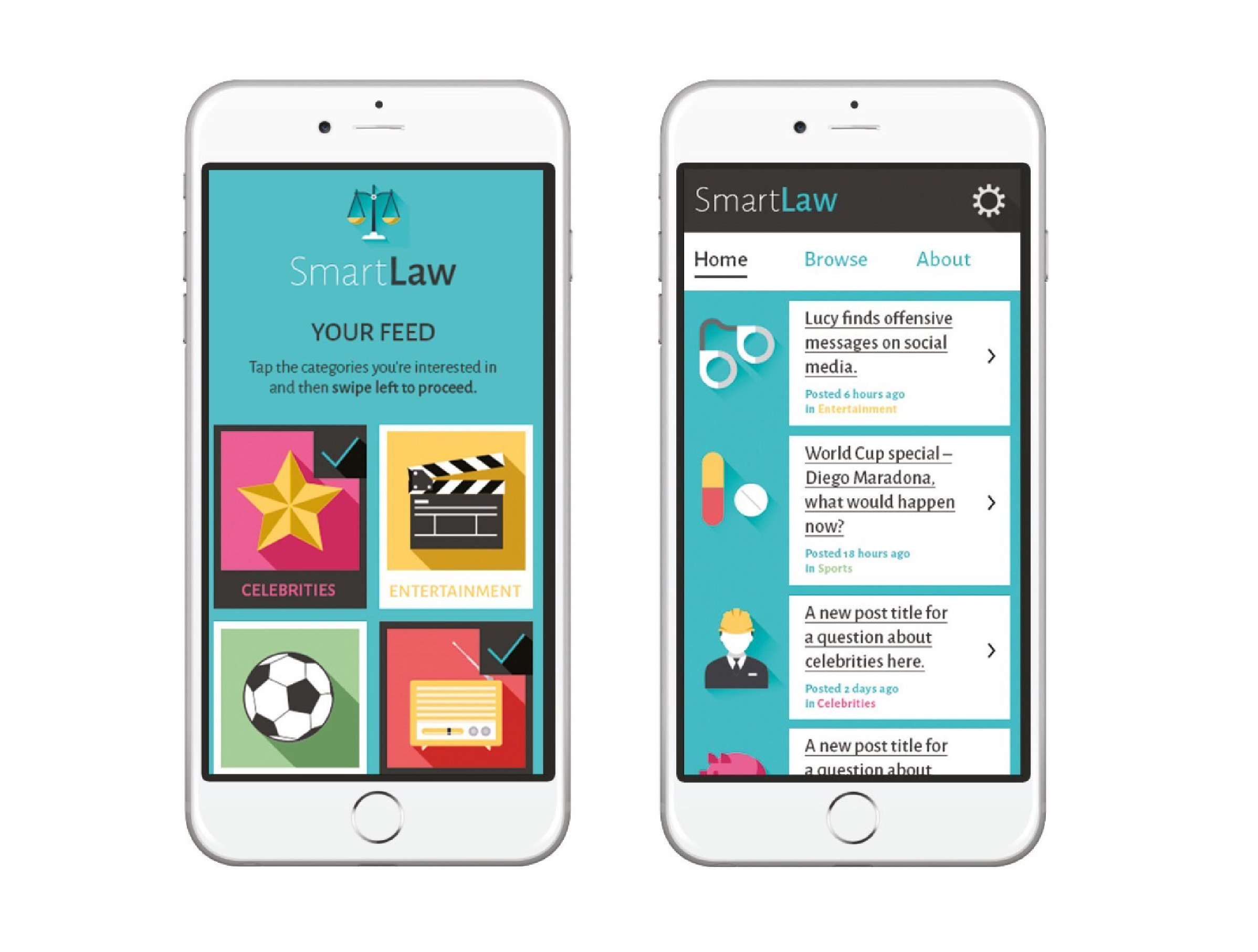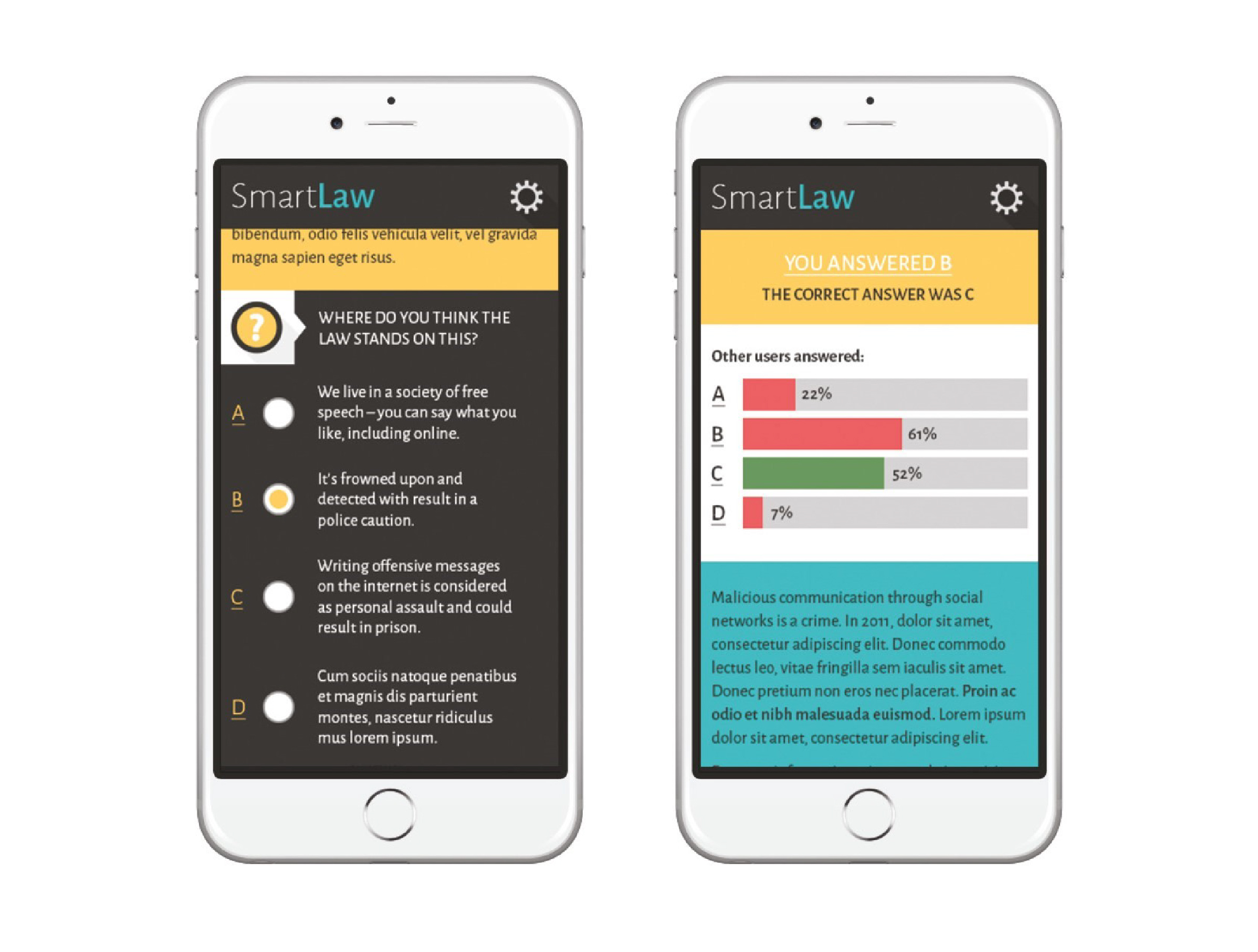 "It's been fantastic working with IE and we've really appreciated your professionalism – from the excellent and efficient project management to the top quality creative ideas and beautiful design. You really helped us refine and work through our ideas to create something that's user-friendly, visually appealing, and does everything we want it to do. We wouldn't hesitate to recommend working with IE – and in fact, we already have to several people!"
Emma Watts
Technical Projects Manager, Citizenship Foundation
Before we landed
The charity was looking for a way to promote participation and provide young people with knowledge, skills and confidence.
The challenge we were set
IE Digital was challenged to direct and evolve the Citizenship Foundation's ambitious brief, and craft an innovative digital solution to engage young people in the law.
The difference we made
IE Digital proposed a quiz-based mobile app for Android and iOS devices. We used a backdrop of stories around current events and popular culture as the perfect vehicle for young people to explore the day-to-day implications of UK law – and the consequences of unlawful actions. For instance, if a young person's favourite footballer had been arrested for drink-driving, the app would tell them what sentence they might be likely to receive, or if their favourite character in Hollyoaks was on trial, the app would say how realistic the verdict was.
App users were able to specify their chosen categories to follow – Celebrities, Entertainment, News & Culture, and Sport – which appear in a twitter-esque feed. Tapping on a story allowed the user to read more about the legal issues that surround it and then answer a question on the legal standpoint in that situation. The correct choice is revealed, along with a chart showing the most popular choice among users, and further background on the relevant legal topics.
Comparing and contrasting fact from fiction was an ideal way for the Citizenship Foundation to engage with their audience. In essence, the entertainment does the 'hard work' and the app rides that wave with important educational snippets about everyday law.