Services
Drupal Website
Process flow design
CRM integration
SAGE payment integration
Volunteer Recruitment
Event bookings
Industry
Charity
Christian charities
CPAS needed a new website to promote and manage its 'Ventures & Falcons' holidays. IE Digital integrated closely with CPAS' CRM system (thankQ) to build in bookings and payments, volunteer applications, and trigger offline safeguarding checks.
CPAS is a charity that exists to help people discover the good news of Jesus through local church ministries. Ventures are fun-filled holidays for children and young people, while subsidised Falcons holidays are designed for children who face disadvantages in their daily lives. With the help of volunteer leaders, they can all enjoy a range of activities and explore life with Jesus – making friends and memories that will last a lifetime.
IE also redeveloped the main CPAS website, which includes donations and a shop. Both sites make administration more efficient, give an improved user experience, and drive conversions.
Visit the main CPAS website and the CPAS Ventures & Falcons holidays website
Image
Image
Listen
Scoping the project
The Digital Consultants at IE worked closely with CPAS (formerly the Church Pastoral Aid Society) to map out the many tasks users need to perform on the new websites, and the back office systems and processes involved.
The new website for Ventures & Falcons needed to simplify and automate much of the behind-the-scenes administrative burden for CPAS staff. The holidays are run by volunteer Leaders, who all need to be recruited, checked and referenced to ensure the safety of the members (children and young people aged 8-18) at each event.
While the Ventures & Falcons site was to do most of the heavy lifting, the main CPAS website also needed to support a shop to sell a wide range of books and resources for churches and leaders, as well as enabling donations and reflecting the impact the work CPAS does.
Image
Image
I love working with our Digital Consultant – she's as focused on my project, its inter-dependencies and timeline as I am, sometimes maybe more so! She's as key a team member as any of my own staff – and they love working with her too as she's responsive, always open to thoughts and questions and exudes great energy that keeps us all going! She's been such an asset to our project.
Jude Palmer, Head Of Operations, CPAS
Image
Advise
Process flow mapping
As the lead partner, IE Digital led the project management to drive the work forward, maintain momentum and keep communication flowing.
We ensured that the developers at IE and Access (creators of thankQ CRM) worked closely together. We held two days of in-person workshops where along with the client, our teams ironed out the proposed user flows together, in granular detail.
Volunteer recruitment flows
We planned out detailed process flows for a number of use cases. These define every step of a user transaction and how the website, CRM system, payment gateway, email communications and offline actions all relate to one another.
For Leader recruitment, a completed web enquiry form triggers offline actions for the Overall Leader to bring the volunteer on board, check their references etc. The system also allows returning Leaders to review and update a pre-populated application form, rather than having to re-enter their data from scratch. This gives an improved user experience and improves conversion rates.
Holiday bookings process
For event bookings, users can pay for their child's holiday upfront or pay a smaller deposit, with the full balance due later. A series of transactional emails are built into the process to prompt people when their next payment is due. There's also an option to add a donation to support CPAS' work, such as supporting a subsidised Falcons holiday for a vulnerable young person.
Image
Image
IE provided excellent advice and support throughout the process of re-vamping two complex websites. Their brand design and technical abilities were exactly what we needed.
Olly Du Croz, Communications and Fundraising Manager, CPAS
Image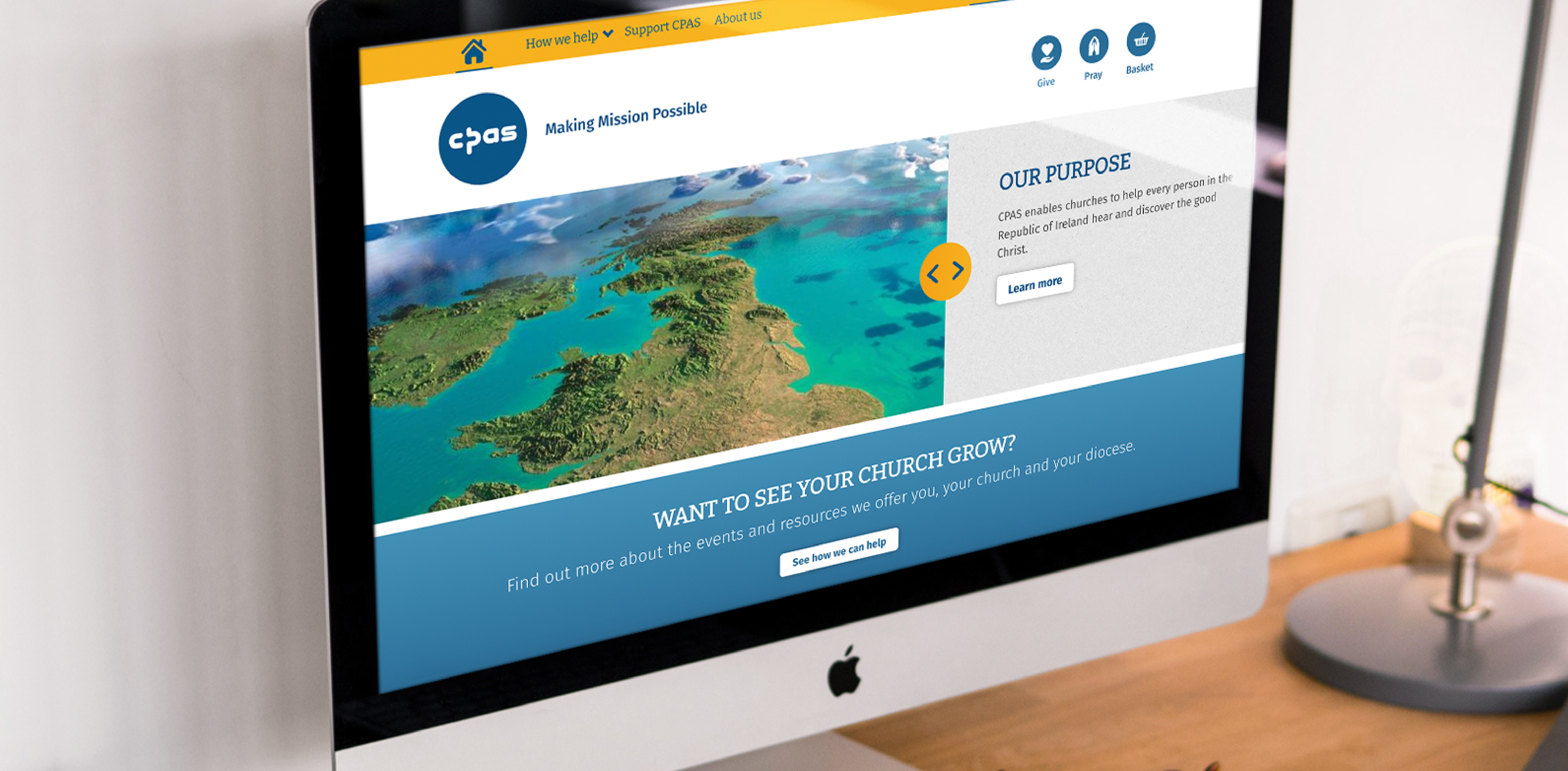 Deliver
Systems integration and build
Having mapped out the process flows with the project team, we proceeded to build the new websites in the same spirit of collaboration.
The project touched on many complex business processes within CPAS, so to keep things on track we held weekly calls with the client, the team behind the CRM system, and the development team at IE Digital. We incorporated regular screen-sharing into our working practices to enable the developers to work in tandem.
Two-way CRM integration
IE's back-end development expertise was central to ensuring the efficient transfer of data between the many interconnected systems at play. The two websites are built in Drupal, with many complex APIs to manage the two-way integration with the CRM system.
The Ventures & Falcons site required numerous forms to capture numerous points of data, such as specific dietary and safety requirements for participating members. We designed a "Find a Holiday" widget with searching based on details such as location, date, event type and the member's age, which presents the results in both map and list form.
Managing peaks in volume
At peak times, such as new holiday bookings going live for a season, the site is subject to high traffic volumes. IE's team ensured that the systems are robust enough to handle multiple bookings and applications simultaneously. With a limited number of places for members and volunteer Leaders, we also built in booking logic to closely monitor availability for each event between the CRM and website, to minimise disappointment.
User access security levels
The volunteer recruitment process involves plenty of data capture, integrating closely with the CRM system. The process triggers offline actions – including safeguarding checks for prior convictions and reference requests – and automated email communications.
For the CPAS website, IE integrated with the CPAS financials system and the CRM to manage charity donations, categorised by purpose, and purchases from the shop. The online shop handles everything from bulk buying discounts to calculating variable postage costs based on quantity and delivery location, and manages the invoicing process too.
Reducing the administrative burden
The rules governing data flow and overall large-scale integration between CPAS' new website and the ThankQ CRM has significantly reduced friction in the administration of holidays and by CPAS staff and volunteers.
Support
Testing and launch
A project this business-critical and complex requires careful testing before roll-out.
We used our bug tracking system to record any issues, which allowed the client to see fixes and updates in real-time. This meant they could carry on testing while our developers worked through the list, and the project kept moving apace.
The new sites launched in October, ready to roll out bookings for the latest holiday programme in the new year.
Image