Restored by Betel
x4
online sales for Betel have quadrupled since launch.
+64%
increase in online sales from lower PPC spend.
46%
increase in returning visitors.
Industry
Charity
Christian charities
Health charities
Betel UK is an independent Christian charity for people affected by addiction. They are trained to be furniture restorers, and many go on to run the businesses and mentor others.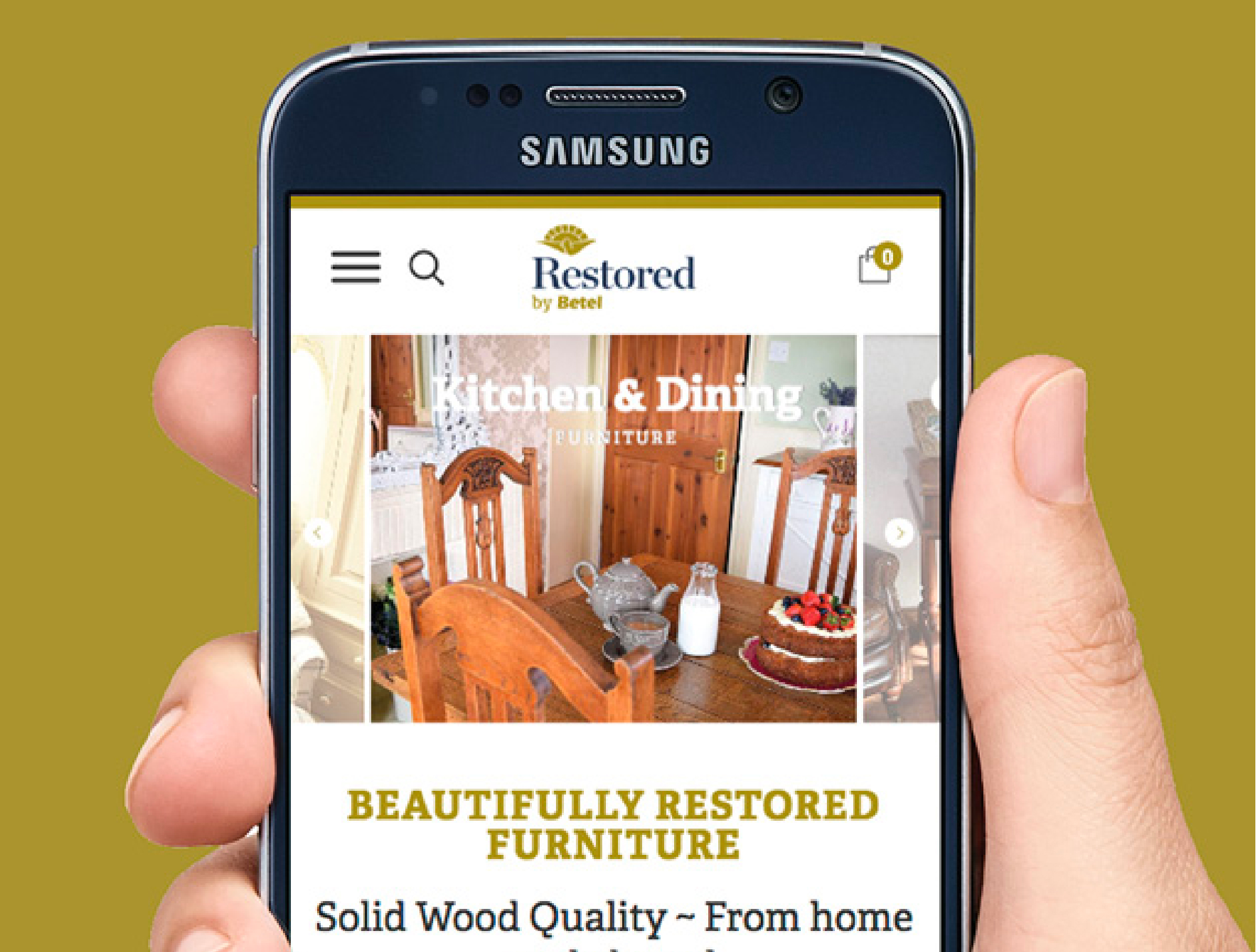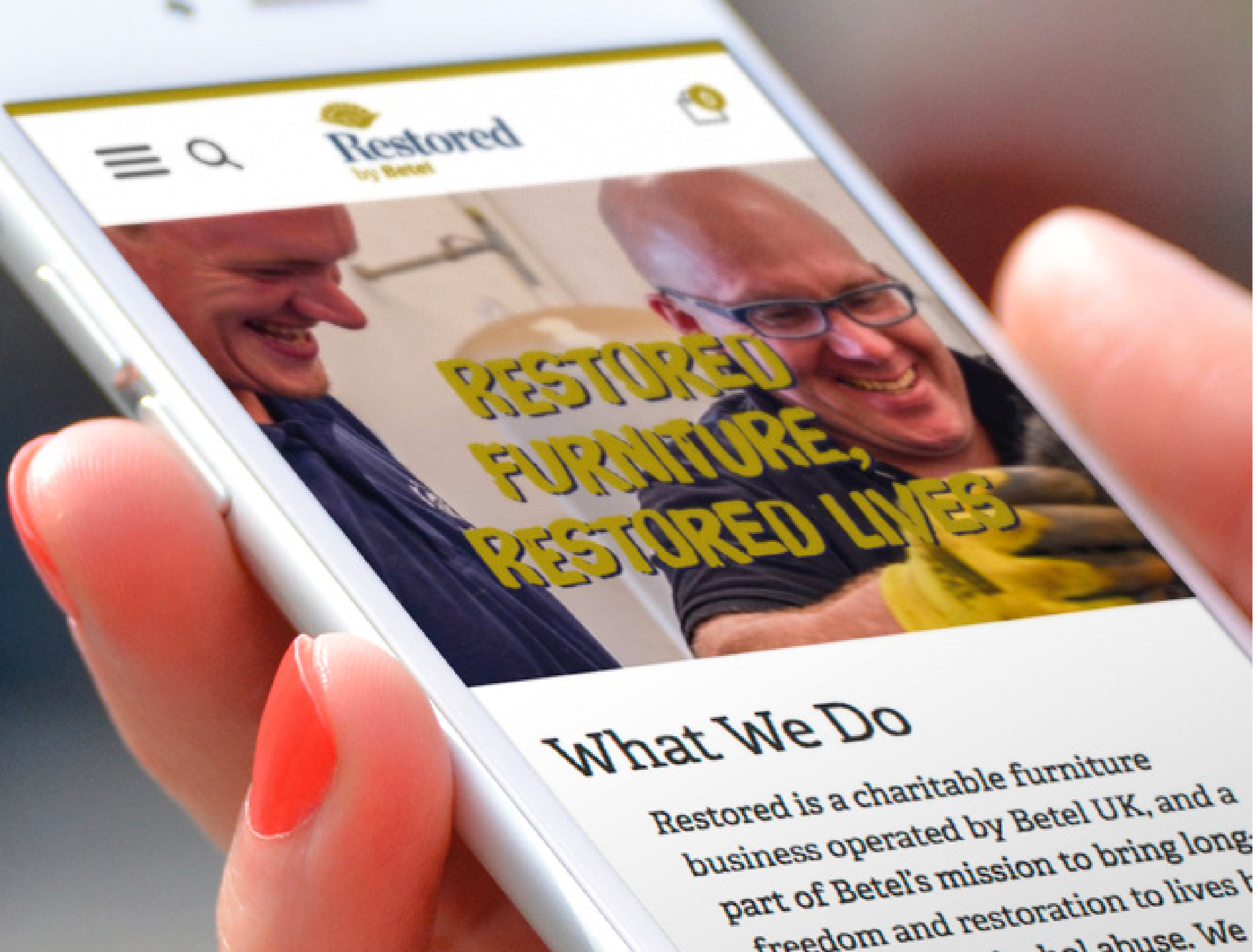 "We were delighted with how IE Digital translated the Betel brand to the new Restored ecommerce site. Our consultant gave us smart recommendations to improve the quality of paid traffic to the site, which has dramatically improved sales conversions. The site has opened up a fantastic new fundraising revenue stream for us, beyond our bricks-and-mortar stores. Excellent job!"
Chris Servante
Online Retail Manager, Betel
Before we landed
Following IE's 2015 rebrand and new website for Betel, the charity asked us to create their new ecommerce site for the 'Restored by Betel' furniture business. We'd already created a logo and colour palette for the sub-brand, but it needed bringing to life online.
The challenge we were set
We were tasked with creating a user-friendly retail site, using the Shopify platform, which we reskinned to reflect the 'Restored by Betel' brand. Betel took advantage of its $10k per month Google Adwords grant to drive traffic to the site from Pay Per Click advertising. But the initial return on investment from that adspend was disappointing, with a high bounce rate and limited conversions.
IE reviewed the Adwords account, pinpointing missed opportunities and wastage. The most competitive keywords were failing to convert, so we recommended ceasing all bids above £1. Conversely, once customers returned for a second look, sales usually followed, so remarketing to visitors was key.
The difference we made
Betel saw a dramatic improvement immediately:
Page views and session duration increased
Returning visitors increased by 46%
Bounce rate reduced by 14%
Conversions doubled
PPC revenues grew by 64%, despite reduced adspend
Online sales have quadrupled vs. old website.